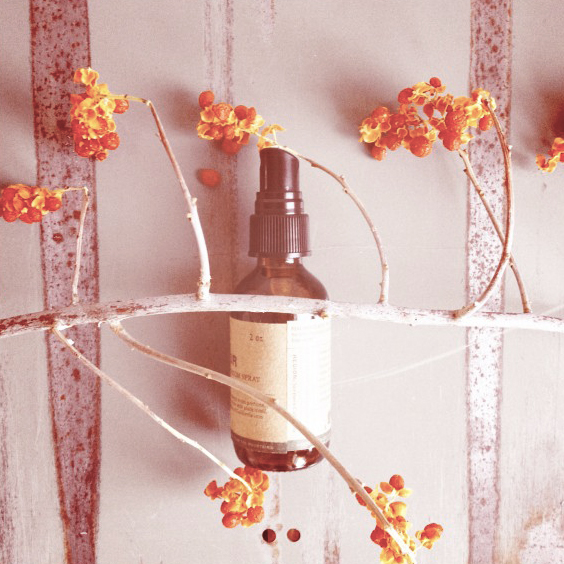 This combination of oils turns out to be the perfect shield against negative energy and will help you to remain healthy and joyful, as well as to keep the germs away. This spray is essential at work, stressful moments or when you feel your body feels vulnerable.
Ingredients:
50ml of water (purified)
10 drops of sweet orange essential oil; citrus aurantium; uplifting, spreads sunshine around!
4 drops of clove essential oil; Eugenia caryophyllata; stimulates the mind; bactericide and kills germs!
6 drops of cinnamon essential oil; cinnamomum zeylanicum; antiseptic and tonic
4 drops of cardamom essential oil; elettaria cardamomum; invigorating and refreshing; clears dull thoughts as well
Directions for use:
Mix and shake all ingredients in a glass bottle with a spray (you can find these at a chemist or department stores). Spray around you as often as you wish!
Note: just be really careful not to spray it directly on the skin or the eyes. Theses essential oils are really strong and can cause irritation.
Read all recipes for Winter here
This information has not been evaluated by the Food and Drug Administration. It is not intended to diagnose, treat, cure, or prevent any disease. Don't use essential oils if you are pregnant or nursing. Keep them away from children and babies. Please refer to my « Do's and Don'ts section » prior to creating my DIY recipes:)