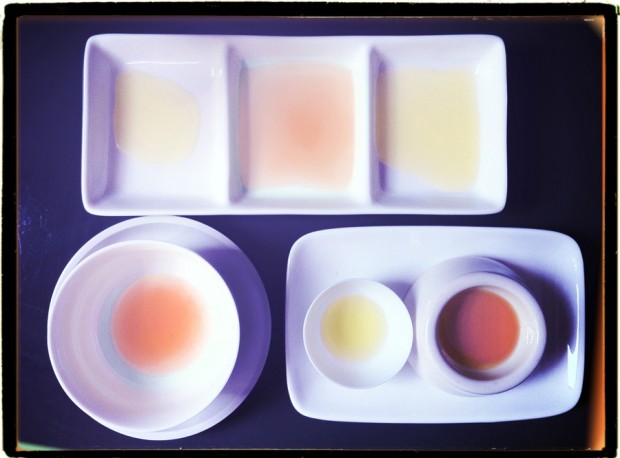 This is an oil you can use preferably when transitioning into the Fall season to soothe, repair, renew and soften your skin. I personally use it every evening in the Summer time as well, to help nourish the skin and prevent dehydration and irritation.
What you need:
100 ml of jojoba oil: highly regenerating and deeply hydrating.
10-12 drops of lavender essential oil; lavandula angustifolia: balances skin sebum, anti-inflammatory, soothes rashes and sunburns, regenerates skin cells, calms and relaxes the mind
6-7 drops of Roman chamomille essential oil; anthemis nobilis: soothes sensitive and allergy-prone skins, cleanses and calms the skin.
6-7 drops of patchouli essential oil; pogostemon cablin: powerful tissue regenerator, cools inflamed and cracked skins.
Create:
Mix all the ingredients in a 150 ml glass bottle. Then shake it a little.
After the shower, on a dry skin, apply on the whole body, starting by the feet all the way up to the neck.
Result: you have created a pure, repairing and blissful moment for yourself. Your skin is calm and hydrated, your mind is serene.
Note: jojoba oil can be replaced by sweet almond oil. But jojoba's properties are really powerful when it comes to repairing and renewing skin cells.
This information has not been evaluated by the Food and Drug Administration. It is not intended to diagnose, treat, cure, or prevent any disease. Don't use essential oils if you are pregnant or nursing. Keep them away from children and babies. Please refer to my « Do's and Don'ts section » prior to creating my DIY recipes:)