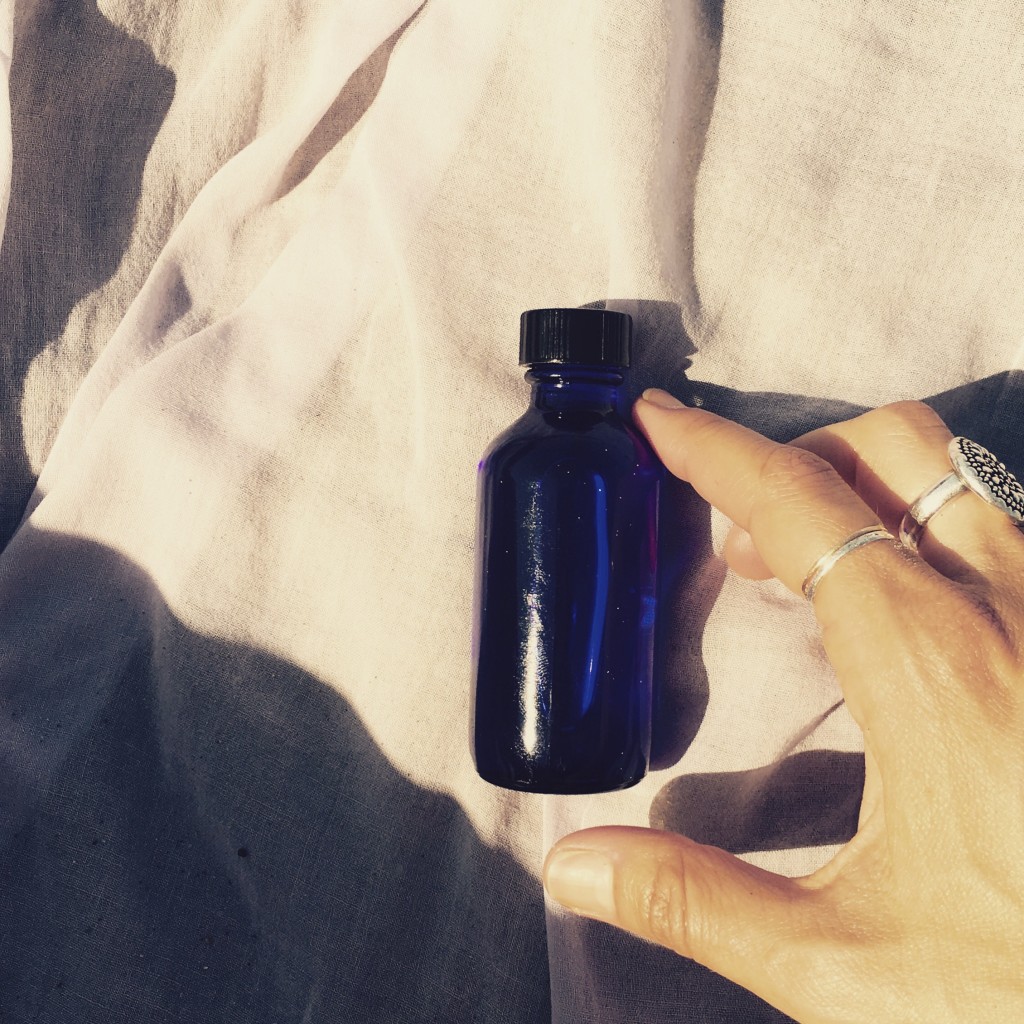 I just made this fragrant oil spontaneously after a pretty intense flight, anticipating jetlag and thinking of the pile of work I had to do the next day. I am sure a lot of you know that feeling. So, I thought I'd create a mix that would uplift the mood, as well as bring comfort and warmth to the heart.  As a carrier oil, I chose fractionated coconut oil, which is light, odorless and doesn't clog the pores. So, get those oils ready and create your mix. It can be used anytime, on the heart chakra, throat and upper body, or even on the whole body if you feel like it.
What you need:
A 50 ml dark glass bottle with a dropper
30-40 ml of fractionated coconut oil
7 drops of rose essential oil; rosa centifolia: the fragrance of this rose variety is exquisite (there are countless rose varieties and you can also choose rosa damascena if you like it best). Rose fragrance speaks directly to the heart chakra by bringing a feeling of relief and reassurance. It is said to uplift depressed states, ease the nervous system and lower feelings of stress. It also helps clearing negative emotions.
5 drops of neroli essential oil (orange blossom); citrus aurantium: orange blossom scent is like a sun ray and like a warm, luminous honey flavored zest. While relaxing and lowering stress levels, it uplifts the mood and relieves from depressed, angry and irritated states.
4 drops of geranium rose; pelargonium roseum; it lifts the spirit, lowers anxiety and depressed states. It reduces stress and tones the nervous system. If you cannot find the Geranium rose variety, you can go for Pelargonium graveolens, which is more common.
2 drops of patchouli essential oil; pogostemon cablin: it helps ground the spirit and brings a sense of ease. It is also a powerful tissue regenerator, cools inflamed and cracked skins.
Mix all the essential oils and the coconut oil in your bottle and shake well. Use it especially when feeling a bit overwhelmed, uneasy and/or physically tired.
This information has not been evaluated by the Food and Drug Administration. It is not intended to diagnose, treat, cure, or prevent any disease. Don't use essential oils if you are pregnant or nursing. Keep them away from children and babies. Please refer to my « Do's and Don'ts section » prior to creating my DIY recipes:)