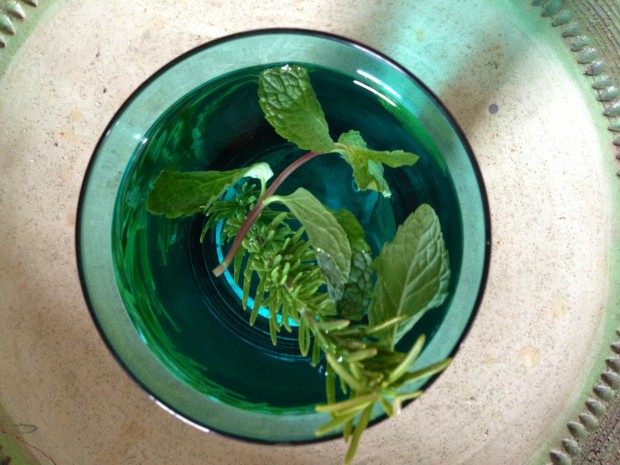 This is a family recipe. It's to be followed daily for 3 weeks.
Squeeze a lemon in a glass of warm (not boiling) water, (if you want, you can add a little cinnamon) and drink on an empty stomach.
Throughout the day, drink 1 liter of water to which you add 2 tablespoons of birch juice (Weleda or another brand that you trust and that is pure and natural). I love adding fresh rosemary and mint to taste, but this is totally personal and you can be creative about this.
During the three weeks, prefer teas like lemon verbena, lemon balm, peppermint, and don't drink coffee, milk, carbonated beverages and, of course, no alcohol. When you choose a fruit juice, go for a freshly squeezed grapefruit juice.
Of course, this should be done while you are also watching your diet. Eat plenty of organic leafy greens and fruits and take a break from meat and poultry, choosing another good source of protein (like lentils, nuts or seeweeds for example).
This information has not been evaluated by the Food and Drug Administration. It is not intended to diagnose, treat, cure, or prevent any disease. Don't use if you have any known allergies to any of my recipes ingredients. Always try them on your inner wrists: don't use if redness or any reactions appear, or prior to an extended sun exposure. Don't use essential oils if you are pregnant or breast-feeding. Keep them away from children and babies.