MY SPRING BREAKFAST SMOOTHIE
< BACK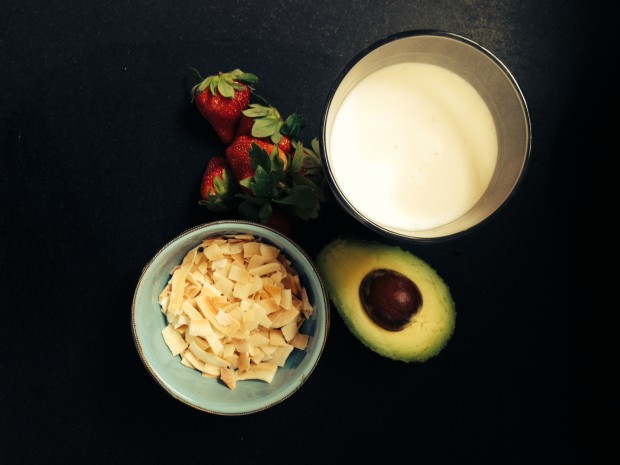 This smoothie recipe is very nourishing but, as I personally like eating a little bit of oatmeal or warm quinoa (with apples and almonds) during winter time, it's my way of making things lighter for breakfast. Let's say that it is a power breakfast smoothie for Spring.
You can play with the ingredients and see which one is maybe too much for you, maybe it's the banana, or the avocado….Just choose what works best!
What you need:
Half a bowl of fresh organic strawberries
1 kiwi cut into slices
1/2 an avocado
1/2 a banana
1 table spoon of chia seeds
1 big glass of almond milk (try to find one that is made of organic raw almonds, with nothing else than purified water) OR you can make it yourself if you are a warrior!
Put all the ingredients in a blender with a few ice cubes and then, top it off with some toasted coconut flakes and/or a dash of organic raw cacao nibs. I personally use crushed toasted coconut flakes (that I make regularly and  keep in a jar to toss them on salads, smoothies, fruits, soups….).
Enjoy!