YUMMY HIGH PROTECTION WINTER TEA
< BACK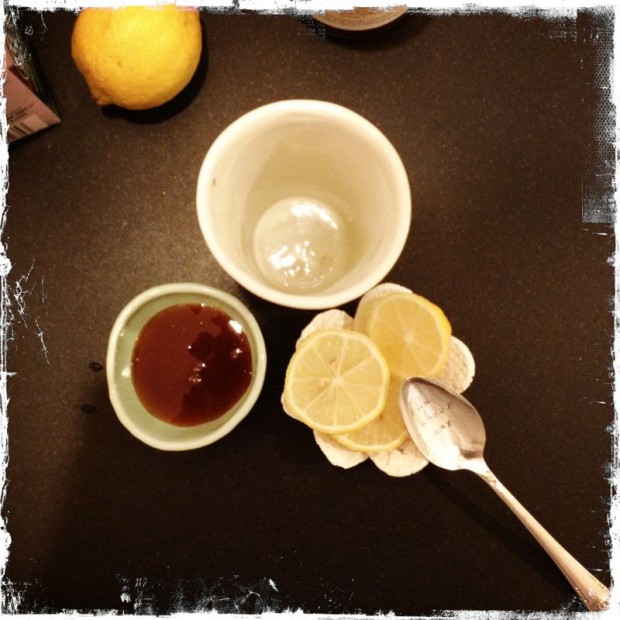 This is a magical tea to fight freezing cold, germs and dark thoughts!
Ingredients:
3 big pieces of fresh ginger (cut into thin slices)
5 teaspoons of honey*
1 squeezed lemon juice
1/2 squeezed orange juice
1 teaspoon of loose dried thyme leaves
1 teaspoon of white tea (tea bags)
1 litre of boiling water (filtered!)
*All organic honey brands are of a high quality. My favourite honey is chestnut honey, mainly for its intense nutty flavour that I particularly enjoy but also because it actually helps blood flow. This really works!
Heat water (don't boil it). Add the ginger slices and the white tea bag. Let the mixture infuse during 5 minutes and strain. Add the lemon and the orange juices. Heat it a tiny little bit (but don't boil!) so that the juices don't make it colder. Add the honey and mix. Keep the tea in a thermos bottle and drink two to three mugs a day.