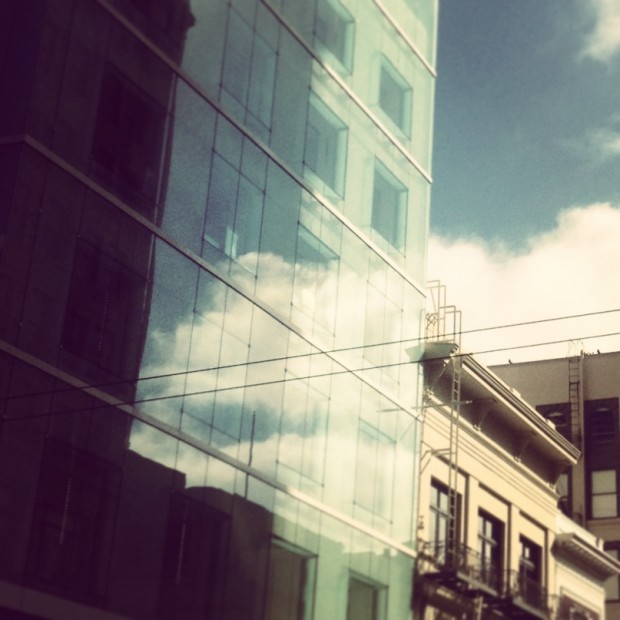 Our relationship to space and routine is altered when we travel and find ourselves lost, or on a personal journey and the familiar is replaced with fear of the unknown.
It waits here in these clouds of fog: small slices of beauty in idle and in expectation…
Awakening fills our perception in the un-packaging, the process of discovery and finally with the « ah-ha » moment. This moment reveals a crossing and what was just a slice grows to reveal an entirely new experience.
Beauty is exponential. It is a landslide existing beyond the realm of control. An experience is never the same twice if we open our hearts and minds to look beyond the routine and the spaces we live.
When I work with design and architecture, I find there is a delicate balance between the physical entity and that of discovery. I prefer to leave more room for the awakening while diminishing the importance of the thing respectively. Working in this way – balancing and bouncing between forces – a symbiotic relationship between human and the design is formed.