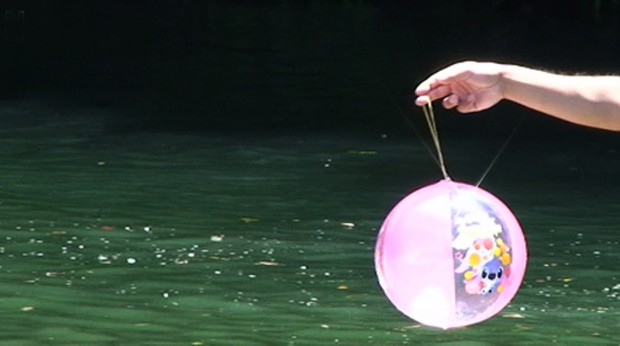 I took this picture in 2009, at the little seaside resort of Isse in Japan.
Here, Beauty is the connection between some poetry made by man's hand, a consumerist, chemical object that is showing up as a pink, innocent Tap Ball and a real, very much alive form of poetry which is the Isse river.
And all of this is held by a very simple and soft gesture from a dad bringing a toy back to his daughter and by a hand position that reminds one of « The creation of Adam » by Michelangelo.
Beauty is the confrontation of two worlds which are actually one. This paradox can be defined as « violence », according to different sensibilities.