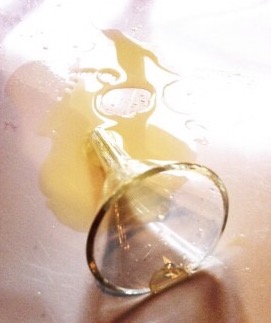 This mixture has a very powerful cleansing effect on the entire body, draining the toxins away and easing the mind. When you feel a physical and mental overload, this is a good one to try. Spring and Summer are good seasons to do it, but not exclusively. If you do it in Summer, avoid sun exposure after you apply the mixture (ideal is to do it in the evening) for a minimum of 4 hours.
What you need:
A 200 ml glass bottle
100 ml of grapeseed oil
5 drops of rosemary essential oil; rosmarinus officinalis; rosemary is diuretic and decongestant, and is very effective against water retention. It also helps to purify the liver
5 drops of lemon essential oil; citrus limonum; tones the circulatory system and detoxes the liver
3 drops of juniper essential oil; juniperus communis; diuretic, detoxifying
5 drops of grapefruit essential oil; citrus paradisi; stimulates the lymphatic system and eliminates toxins
Create:
Shake the bottle well once you've added the essential oils to the jojoba oil, to ensure everything is properly mixed. Apply by massaging the legs vigorously, from the ankles upwards, morning and/or evening. Don't forget to massage the abdomen, so that the digestive system is properly stimulated as well.
You can use this recipe for 3 weeks, and do the « little detox cure » at the same time!
Result: you will feel so much lighter, cleaner and full of energy!
This information has not been evaluated by the Food and Drug Administration. It is not intended to diagnose, treat, cure, or prevent any disease. Don't use essential oils if you are pregnant or nursing. Keep them away from children and babies. Please refer to my « Do's and Don'ts section » prior to creating my DIY recipes:)