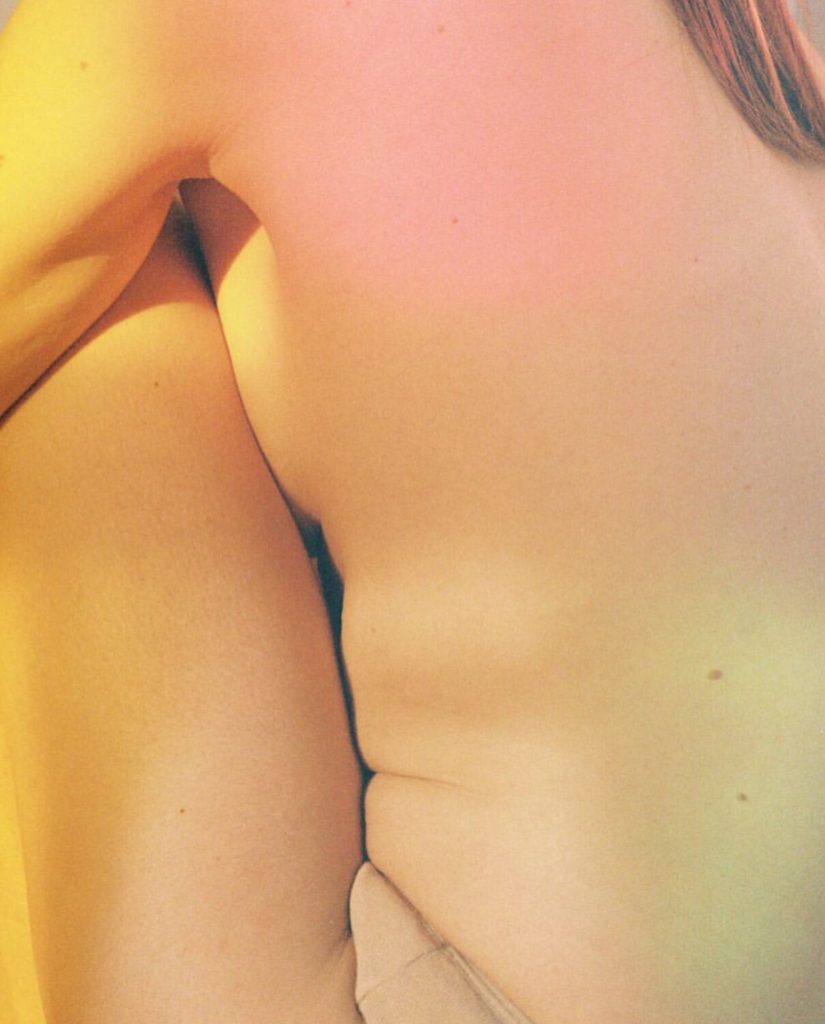 Skin rejuvenation and repair is what you need all year long and especially in the Summer time. Scrubbing once a week (check my Pink Scrub) and applying a powerful regenerating elixir all over your body daily is the perfect combo.
Choose between those two recipes I just created. The first one takes less shopping and budget than the other. The results, either way, are very beautiful. You can always create your own personal version and play with my list a little bit, according to your « tastes » and fragrant preferences.
What you need:
50 ml sunflower oil
15 ml of calendula oil
30 to 40 drops of Sea Buckthorn oil
10 – 12 drops of geranium essential oil
8 – 10 drops of German chamomile essential oil
10 drops of lavender essential oil
Mix all ingredients (all certified organic if possible) in a 100 ml glass bottle and shake well. It's always better to store in a cool place or at room temperature, away from direct sunlight. Buy amber or blue glass bottles preferably.
For a more elaborate version of the above elixir, simply add the following to the mix:
30 to 40 drops of rose hip seed oil and 20 to 30 drops of evening Primrose oil; 5-6 drops of Neroli essential oil, 3 drops of Helichrysum essential oil, 3 drops of rose essential oil and 4 to 5 drops of sandalwood essential oil.
This information has not been evaluated by the Food and Drug Administration. It is not intended to diagnose, treat, cure, or prevent any disease. Don't use essential oils if you are pregnant or nursing. Keep them away from children and babies. Please refer to my « Do's and Don'ts section » prior to creating my DIY recipes:)