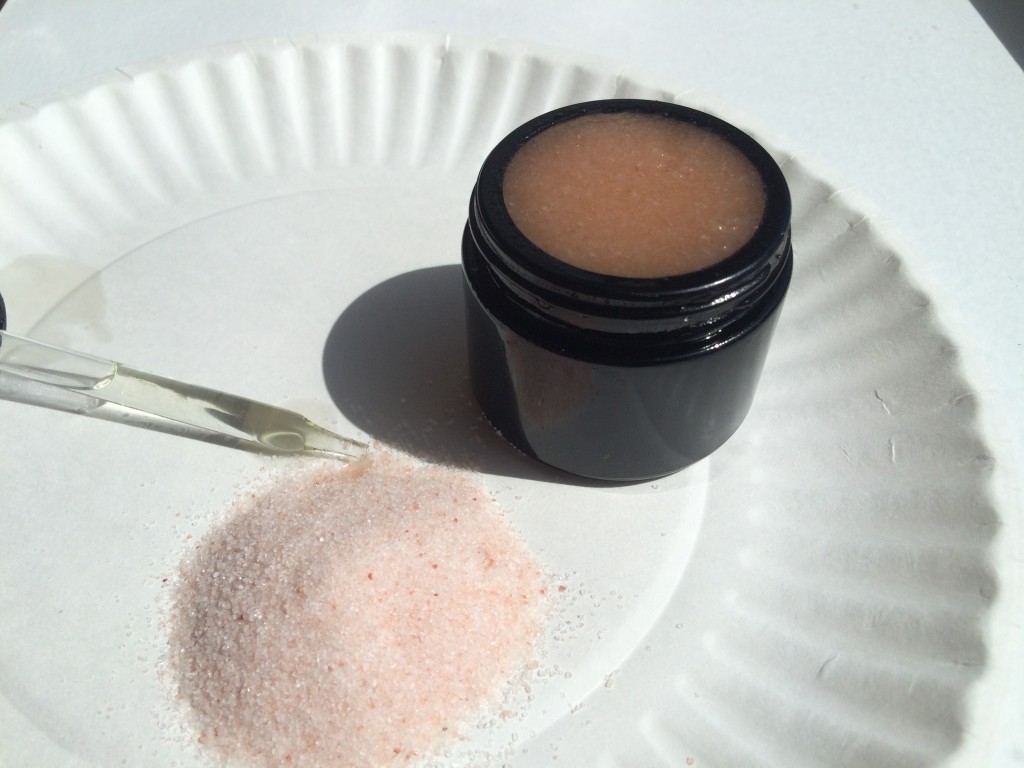 Yes to shedding old skin. Once a week or every two weeks, depending on the season. You may use this recipe once a week. Creating it is very easy for a pretty elaborate and luxurious texture, you'll see. And as you don't need a lot, it will last for a long time. No excuse, go play. Be fun!
Use: once or twice a week, gently rub on wet skin, all over your body, then rinse thoroughly. The skin is so soft, clean and perfectly hydrated thanks to the oils and butters.
What you need for about 50 ml of scrub:
4 to 5 tablespoon of Pink Himalayan salt
1,5 tablespoon of vegetable glycerin
1 teaspoon of Shea nut oil
1 teaspoon of Sunflower oil
1/2 a teaspoon of Manuka honey
3 to 4 drops of Pink grapefruit essential oil
3 drops of Bitter Green Orange essential oil (or sweet orange if you prefer)
vanilla absolute (buy food grade)
Red mandarin essential oil
You can purchase vitamin E (liquid form) as well if you like: just put 2 drops.
Buy all organic if possible. You'll find everything at your favorite organic store or online.
How to make it: enjoy the process and mix everything up in a bowl. I prefer doing it with my fingers as if it were modelling clay, until it becomes smooth and perfect. Then, pour it in a glass container (recycle your jam jars for example). Seal. No need to keep it in the fridge, unless you love the ultra fresh sensation of the texture contrasting the warm water effect of your shower (or bath). You'll love this. And remember, no need to purchase all ingredients, you can play with only a few essential oils of your choice.
This information has not been evaluated by the Food and Drug Administration. It is not intended to diagnose, treat, cure, or prevent any disease. Don't use essential oils if you are pregnant or nursing. Keep them away from children and babies. Please refer to my « Do's and Don'ts section » prior to creating my DIY recipes:)