When I decided to sell my organic skincare company in Paris 3 years ago, I was hungry to explore new creative outlets. I wanted to focus on bespoke creations, blog about new ideas, write a book, be free.
This is part of what sparked the Friends Collection. I see it as my personal pile of gratitude. It's about giving love back to the gems in my life who constantly supported my creations, who have been genuine, generous and loyal.
This collection thrives on freedom and the celebration of "just what is needed" by creating bespoke products for my friends and community. Each product of the collection is recyclable, upcyclable, sustainable and beautiful, like all the best things are.
Twice a year, I design a special product for a special friend. It is for their personal use, and just a few copies are available in select stores. It's about gratitude, love, art and collaborations.
CECILE'S ROSE OIL LAUNCHED JUNE 15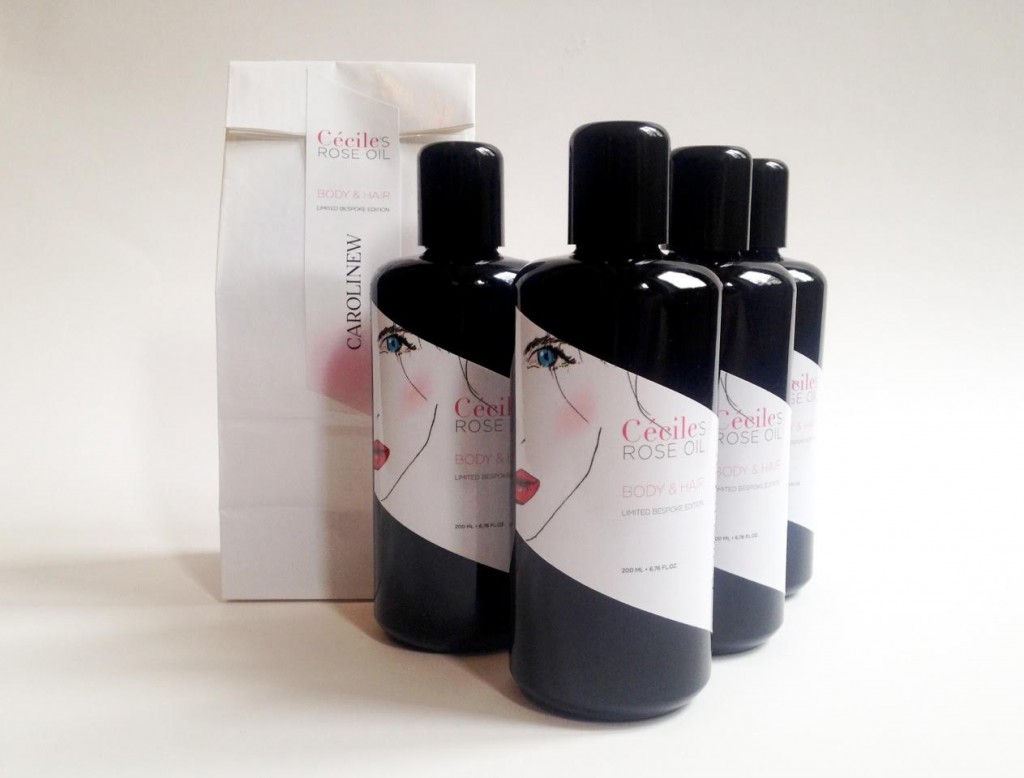 This bespoke beauty oil was formulated for Cécile Cassel, AKA "Hollysiz", a sexy French rock singer who is very dear to my heart.
Cécile has been one of the first, most genuine supporters of my previous organic beauty line. Her dream product is naturally coming as the first off the rank from the CarolineW Friends Collection. It's as unique and multidimensional as the lady herself, a celebration of her huge heart, beauty and talent.
Her « super rose » elixir is a blend of organic and natural vegetable oils, essential oils and wild crafted flower extracts that throws down the perfect balance of essential fatty acids 3, 6 and 9 as well as vitamins E, A, C and K. A gorgeous natural perfume that will also pay our skin dry patches and split ends a serious visit, too.
It's handmade and very limited edition. A very small batch is available at Ofr in Paris and in LA later this Summer!
Art Direction by my dear friend Isabelle Rivoire-Grange.
Ofr, 20 rue Dupetit Thouars, 75003 Paris.